Hi friends!
We have a bunch of new dance families this year, and since quite a bit has changed in my life since we shut down in March, I thought I'd take a moment to tell you a bit about myself!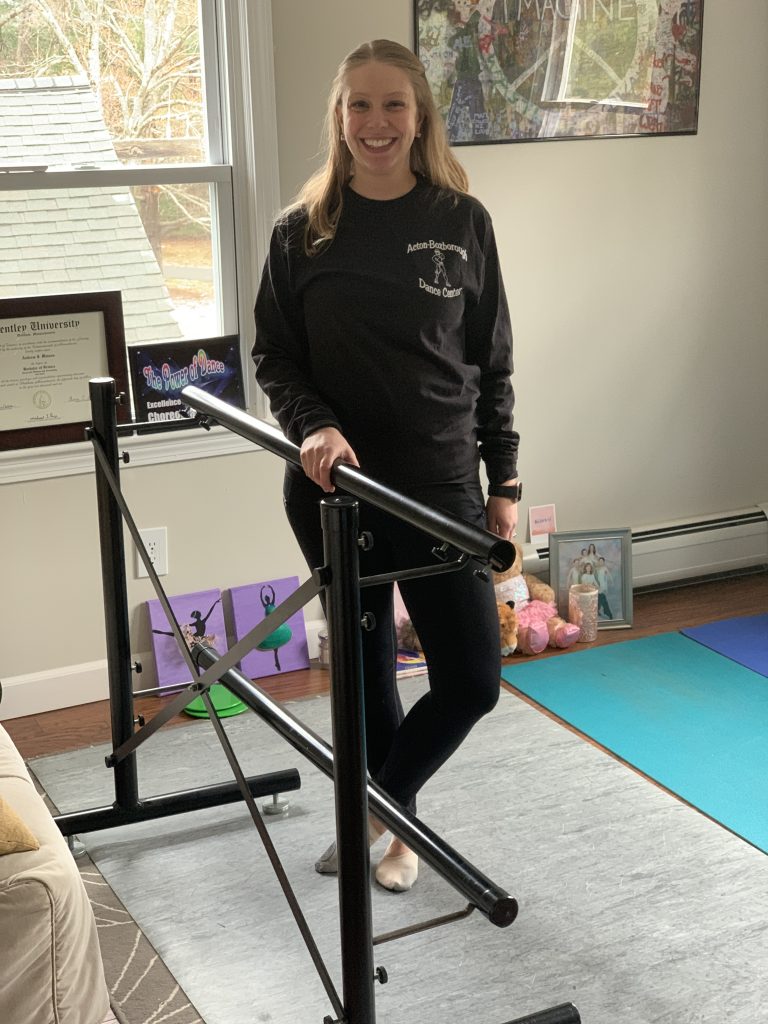 As many of you know, I grew up in Acton (fun fact: I was chosen to dress up as the Gates School Panther at field day when I was in 6th grade-man it's hot in a panther costume in June!), and actually started dancing at ABDC when I was 11 years old. Before then, I'd only taken ballet, but dancing at ABDC I tried jazz as well. Then I realized in order to be an assistant teacher, I needed to learn to tap, so I added tap classes, as well as lyrical, modern, pointe, and one memorable year of hip hop :). I was hooked! I went to Skidmore as a dance major, and knew that as soon as I graduated I'd be back at ABDC. In 2008 I started teaching, and in 2014 became the studio's director. Having been a part of the ABDC family for over 20 years, I'm committed to making everyone's dance experience as awesome as mine has been-ABDC is truly my second home!
My first home these days is in Chelmsford, where I live with my husband (and ABDC prop master, geek squad, and handyman extraordinaire) Andy, and our pup, Mooney. Andy and I just welcomed our baby girl, Piper, just over 4 weeks ago and we couldn't be more excited about our new role as parents (although sleep deprivation is real!). When I'm not at the studio or working on studio-related things (which is rare!), you can find me baking, crafting, or spending time outdoors!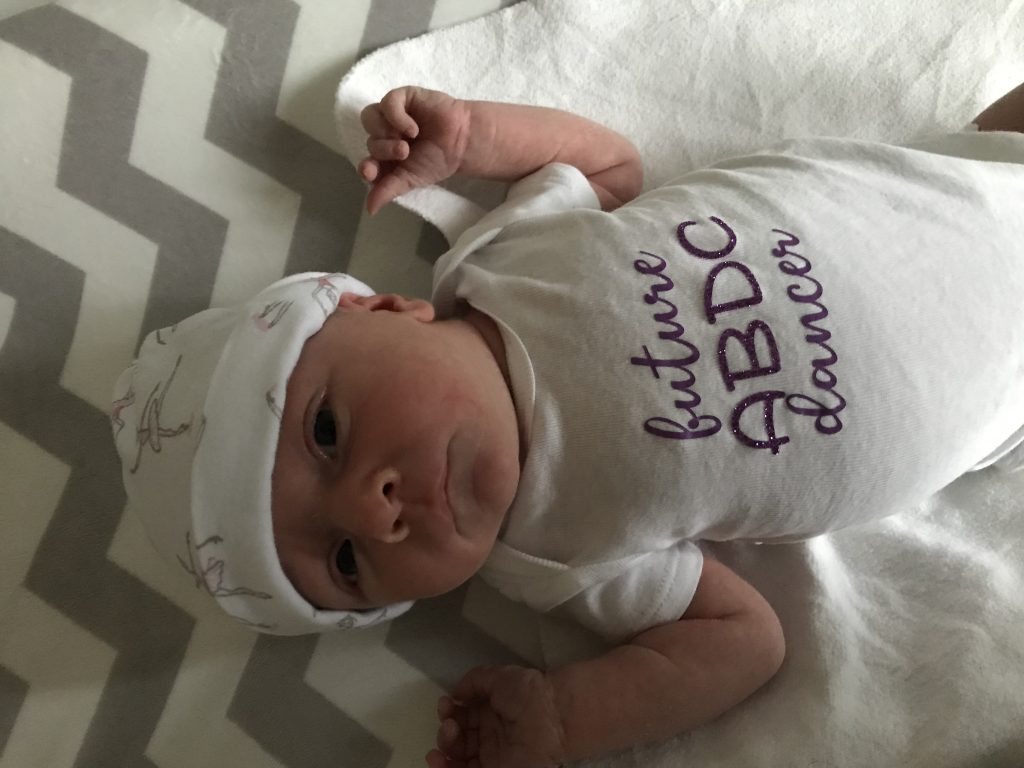 Some fun facts:
*Some of you know this already, but I suddenly lost hearing in my left ear in December! I'm getting used to it, but the masks make it a whole new ballgame, so if I ask you to repeat yourself a bunch-that's why!
*Andy is an aviation enthusiast and a pilot! Both Mooney and Piper are named after airplanes 🙂
*I could eat ice cream all day, every day! And I love the winter and all things snow!
I hope to see you around the studio!
Happy Dancing,
Miss Eden