We are so excited to roll out the red carpet for our 2023 recital as we head to movies for "Lights, Camera, DANCE!"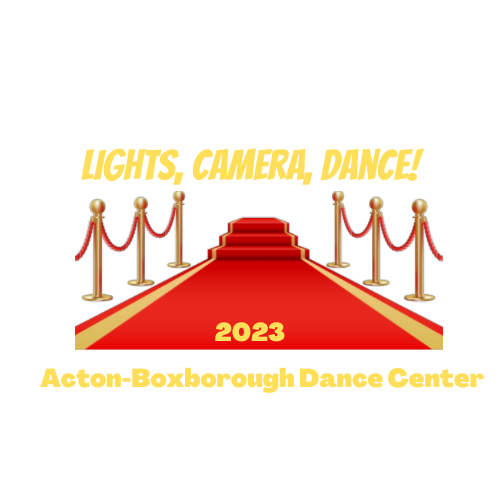 The opportunity to perform in a recital is an exciting, empowering, and confidence-building part of the training process. We love watching our students confidently take the stage and learn teamwork as they learn and rehearse their routines. It is a chance to perform for family and friends in a supportive and fun environment.
Participation in our recital is optional, but highly encouraged! Recital participation requires extra fees, such as costume fees and recital tickets. We will have more information to share as we get closer, so check back again!
Important Dates
Sunday, April 23rd-Picture Day with Ryan Smith Visuals
May 13th-19th In Studio Dress Rehearsal Week
Saturday, May 20th-Tech Rehearsal at Chelmsford High School
Sunday, May 21st-ABDC's 29th Annual Recital "Lights, Camera, DANCE!"
Costume Care Sheet-click here.