ABDC Offers a wide variety of programs!
Read more to discover which one is right for your dancer.
Constant motion dance company!
Constant Motion Dance Company is the latest in ABDC's commitment to bringing you more opportunities for dance and community involvement! Open to dancers ages 8-18, CMDC will allow dancers a unique opportunity to learn choreography, become leaders in their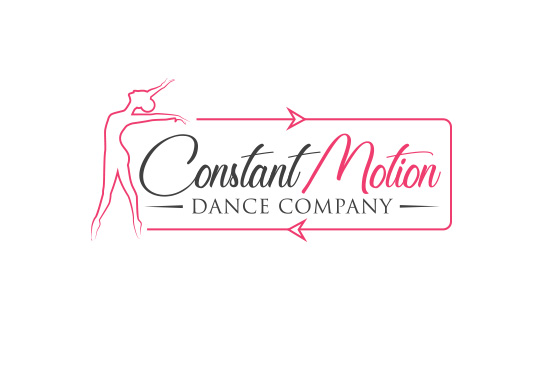 community, share the love of dance with others, all in an inclusive and welcoming environment! Dancers will rehearse on Sundays (schedule TBA) and perform in ABDC's holiday shows, their own showcase, and several other community events. Production fee is $125 and will include a CMDC teeshirt. Email abdancectr@gmail.com to learn more!
Drop in CLASS PROGRAM
We now have several classes for our dancers that can be taken as a drop-in to supplement your technique! These classes include Stretch, Strength for Dancers, Leaps and Turns, Prepointe, and Company Ballet. All of these classes run the length of our school year program and you can still register for the full year. However, you can also now drop-in to these classes whenever works for your schedule! Simply purchase a drop in class card which is $120 for 10 hours. When you drop in, give the card to the instructor, who will punch your card in 15 minute increments! This allows you the flexibility to get additional training without a weekly commitment!
Moving Minis dance program
At Acton Boxborough Dance Center, we believe that dance has many benefits! Our littlest dancers learn motor skills and musicality, all while having a lot of fun, gaining confidence, and making friends! Dance classes also encourage classroom skills such as taking turns, following directions, and listening skills. Our classes are always taught safely by committed and qualified instructors, and class sizes are kept small to allow for individual attention. We are committed to using age appropriate music and costumes! The following classes are geared towards students in preschool and kindergarten:
Budding Ballerinas
Twirl N' Tap
Kinder-hop
Tiny Tots/Tiny Dancers
To read more about these classes, click here.
Moving minis! dance parties!
Our Moving Minis! Dance Parties are offered every month for ages 3-8! Each party includes a groove-tastic dance class with one of our enthusiastic instructors, a snack, and a fancy performance for family and friends! Read more about our Moving Minis! Parties here.
Competition Teams
ABDC Competition Teams are designed to create well-rounded dancers and performers that are leaders in the community. Dancers on our competition teams learn about teamwork, responsibility and dedication, in addition to challenging themselves in their technique classes. Our competition teams are open to grades 4-12, and students are required to take ballet, tap and jazz technique classes in addition to their competition team classes. Our dancers perform at community events throughout the year and we attend 4 competitions a year. Performances outside of competitions have included a holiday show performed at local nursing homes and the Beacon Santa Telethon, and at the annual ABRHS Cabaret Night. Our team members are dedicated to the study of dance, and also have a lot of fun and make lasting friendships.
Company Classes
For dancers in grades 5-12 who are committed to the study of dance, we offer Company classes by invitation only. Dancers enrolled in Company classes are expected to be role models at the studio, maintain good attendance, and be invested in their dance training. Students that are placed in our Senior Company jazz and tap classes also participate in the opening and finale numbers of our spring recital.
PRIVATE LESSONS
Need to prepare for an audition? Catch up in a certain style of dance? Or simply looking for some one-on-one instruction? We offer private lessons to help you reach your goals! The private lesson fee structure is:
One 60 minute lesson $55
Two 60 minute lessons $100 (save $5)
Four 60 minute lessons $200 (save $10)
One 30 minute lesson $30
Two 30 minute lessons $55 (save $5)
Four 30 minute lessons $110 (save $10)
Contact the director at abdancectr@gmail.com for more information.
Student Assistant Program
Students in grades 10-12 are eligible to apply to become assistant teachers. This program encourages students to be leaders, role models, and learn about working with children. Student assistants typically take ballet, tap and jazz classes, and have demonstrated themselves to be responsible and hard working. Please read the Assistant/Receptionist handbook and fill out an application.
Contact Us:
Acton-Boxborough Dance Center
3 Eastern Road, Acton MA 01720
978-264-0100
abdancectr@gmail.com