"Caitlyn has danced at ABDC for ten years. When she started she was a quiet six year old and because of the supportive and caring teachers at ABDC, she has grown into a confident sixteen year old who has a passion for dance. The studio is her home away from home."
—Karen Corcoran, parent of an ABDC Competition Team member and Company dancer.

EDEN ROESSEL, Artistic Director and Instructor
Eden Roessel has been dancing at ABDC for almost 20 years-first as a student, then a teacher, and now as artistic director.  She began dancing at ABDC in 1998 under the direction of ABDC's founder, Melinda Samperi.  Working as a student assistant, Eden discovered her love of teaching and sharing her passion with younger dancers!  She went on to study dance at Skidmore College where she studied ballet, modern, tap, jazz, choreography and improvisation and performed in faculty and student choreography performances.  While at Skidmore, Eden had the opportunity to work with dancers from the American Ballet Theater, Martha Graham Dance Company, Doug Varone and Dancers, and performed in works choreographed by Martha Graham, Robert Battle, Doris Humphrey, and Isadora Duncan.  Eden always remained close to her Acton-Boxborough Dance Center family, and after graduating Skidmore with a B.S and Honors in Dance, returned to her hometown and home studio as a teacher, and now as Artistic Director.  Community involvement has been a focus of ABDC under Eden's direction, and ABDC students have performed at Robbins Brook, Life Care Center of Acton, the Beacon Santa Telethon, and Move for the Movement, a benefit performance for the American Cancer Society.  ABDC has raised money for the National Breast Cancer Foundation, donated hats and gloves to Cradles to Crayons, sent costumes to dancers in need, and participated in National Dance Week Foundation's Kick for Kindness video contest.  Eden is committed to making ABDC a place where dancers feel at home, and where they receive quality dance education while making lifelong friendships and memories, just like she has!

Brittany Safran, Assisting Instructor, a Massachusetts native, has had more than 20 years of performance and competitive dance experience. She began training at the Dance Arts Centre in Fitchburg under the direction of Jim Cassie and Melissa Luoma. As a member of the dance team Brittany performed and competed throughout the United States and abroad. Deciding on dance as her calling, Brittany received a BA in Dance from Dean College where she studied choreography, pedagogy and was a member of the Dean College Dance Company. While attending Dean College she also had the opportunity to study modern dance with artists from the Alvin Ailey American Dance Theatre.
After graduation, she began teaching dance and became a member of the Boston Dance Alliance and Perceptions Contemporary Dance Company, performing throughout New England and in New York City. Brittany currently dances with the Boston Tap Company where she has performed at Fenway Park, the Bean Town Tap Festival, the D.C. Tap Festival, the Wang Theatre and at the Jacob's Pillow Dance Festival on the inside/out stage. Through-out her teaching career, Brittany has received numerous  choreography awards and her students have been awarded with scholarships and high scores.  Brittany continues to love teaching and looks forward to another exciting year at ABDC!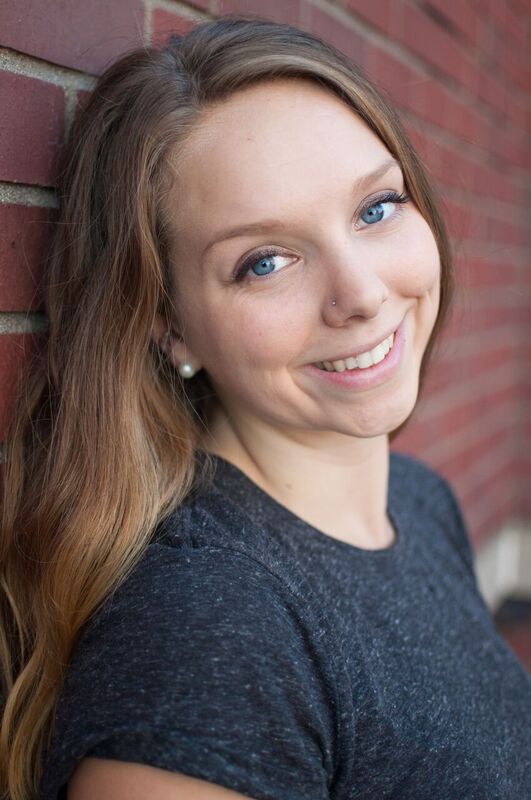 Mariah Rasmussen, Assisting Instructor. Mariah Rasmussen is a recent graduate from Plymouth State University with a B.S. in Dance and Wellness Administration. She received her certificate in Dance Pedagogy upon graduation and is excited to begin teaching! During her time at Plymouth State, Mariah was a member of her school's Dance Team, acting as Vice President her junior year and President her senior year. She was able to train with artists and companies such as Urbanity Dance, Pantos Project, Helen Simoneau, Jesse Robb, and Mziyanda Mancam. Mariah has danced professionally with Nozama Dance Collective in Cambridge, MA and continues to train within the area. With Nozama she performed at Dance for World Community Festival and Somerville Artbeat. Mariah also dances with Urbanity Underground in Boston. She has had work showcased in venues throughout New Hampshire both during her time at Plymouth and post grad including the Contemporary Dance Ensemble and The Dance Premiere at Plymouth State. Mariah also showcased work at Shaker Village in New Hampshire for their event, "Village & Rotating". Mariah is excited to join ABDC and share her passion for dance!
Samantha Medeiros, Assisting Instructor, has been dancing for 14 years. She is trained in all styles, and loves creating choreography. Samantha has traveled and lived throughout the south, learning and challenging herself in dance. Soon after graduating high school, she pursued her career in dance. Samantha has taken on projects such as choreographing for weddings, and dancing  background in State Radio's music video, "Freckled Mary." Samantha recently came back from a week trip in Texas at Millennium dance complex where she danced with well known choreographers.  Teaching for a year and a half in Chicopee, Massachusetts, Samantha believes dance should be an outlet to express yourself. She loves seeing growth and improvement in her students.  Samantha is very excited for an amazing first year at ABDC! 

Alyson Abramson, Assisting Instructor. Miss Alyson began dancing almost as soon as she could walk, having started her dance training at the age of 3. Throughout her dance career she has won numerous awards including four-time national dance competition champion in group, solo, and duet/trio categories. Her passion for dance is unwavering, she attended Dean College and received her undergraduate degree in Dance and Fine Arts. Alyson is also an accomplished choreographer having choreographed numerous amateur and professional musical theater productions. She has over twenty years experience teaching children in the Boston, Providence and New York areas and is beloved by her students for her lovable disposition and ability to instill confidence and positive self-image in her students.