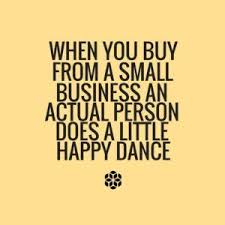 Hi friends!
I can't believe it's already the week before Thanksgiving! Every year I say I'm going to start my holiday shopping earlier but every year well…..oops.
It's not been an easy year to be a small business, and that's why I'm committed to doing all my holiday shopping local! It's hard to break the Amazon addiction, but I'm determined. I've already hit up The Silver Unicorn Bookstore, and can't wait to check out more local shops in the coming weeks! And stay tuned for pictures of the cutest treats our staff will be receiving this week, made by a local baker! I'd love to know your favorite stores, restaurants, even Etsy shops-comment them on this post!
We've been so grateful for all of your support, and wanted to share some easy ways to support local businesses, especially ones like ours that aren't restaurants or shops!
Say hi on social media!
Social media algorithms love to see engagement, so any comments, likes, or shares, help our posts get shown to more people! Plus it makes me feel less like I'm shouting into the void (although what's more 2020 than that, really?)
Share the love on social!
Sharing posts is a great way to help us get in front of more eyes online. It's also a huge help when you can share our events! Don't forget to make sure you like our pages and invite your friends to like them too!
Spread the word!
With a small business like ours, referrals and word of mouth is key! If you know someone who might like our classes or events (like our FREE Sugarplum Soirée!) talk it up or pass along our contact information!
Thank you all so much for your support <3 And because we're talking about supporting local businesses, this post is brought to you by KJ's Caffe in Chelmsford-if you like flavored coffee their White Christmas or Peanut Butter Oreo flavors are out of this world…and they'll even do curbside pickup! Win!
Where's your favorite place to shop/eat local?